Holy flying dogs! I'm glad it's almost Friday!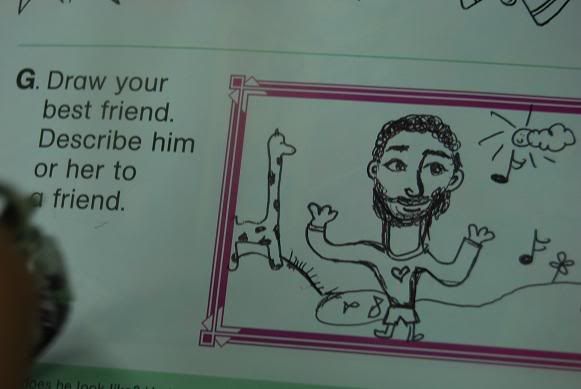 My students were amused by the drawing of my best friend (he only has 3 fingers) so they took camera photos: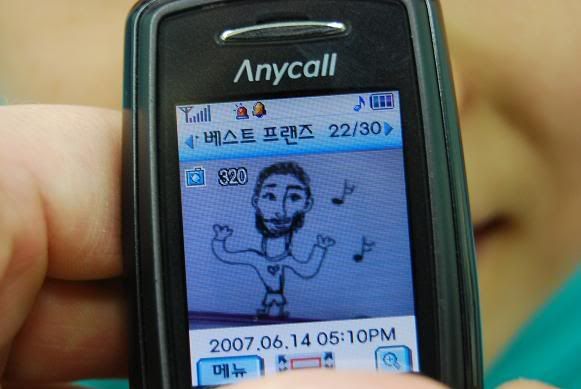 They like to "mock" read my books: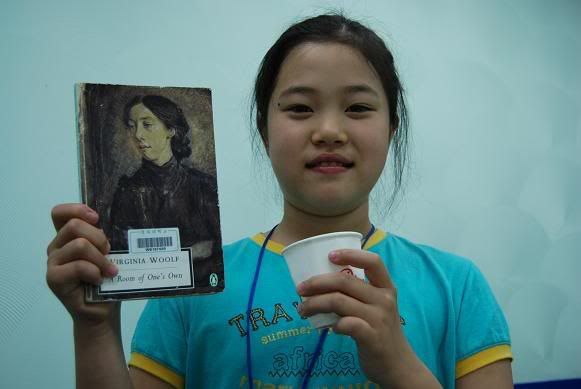 I teach them important life skills like how to make a heart with their hands: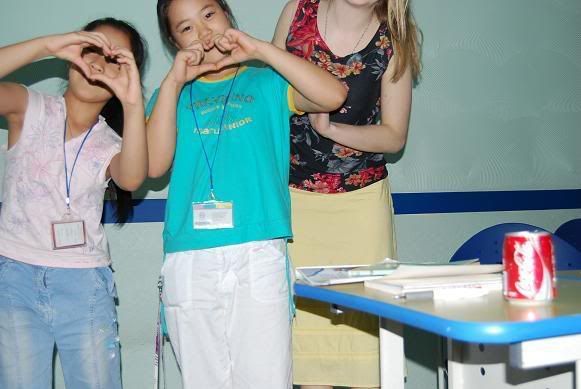 I owed a fellow teacher dinner, so I took him to a Japanese restaurant tonight for rice and fish eggs in a stone bowl, oddang, egg, kimchi, etc. It was raining so, in line with the rainy day pancake tradition, we were served complimentary kimchi pancakes.

The restaurant looks deceivingly fancy. Dinner for two came to a total of man won, or $10USD.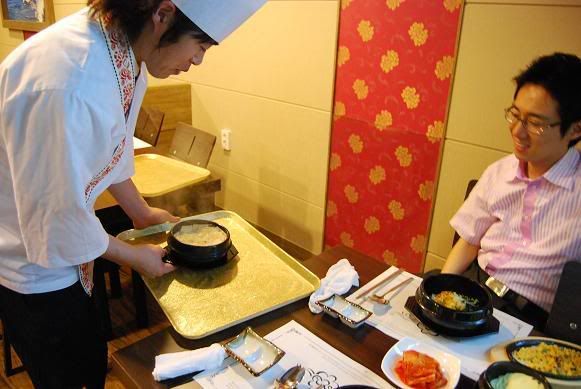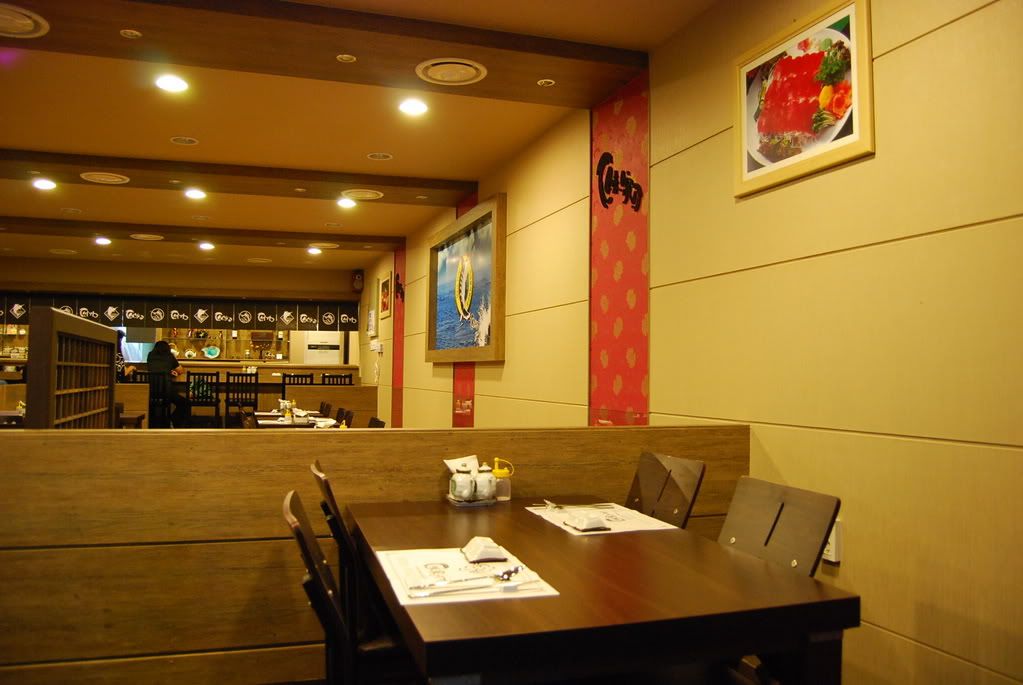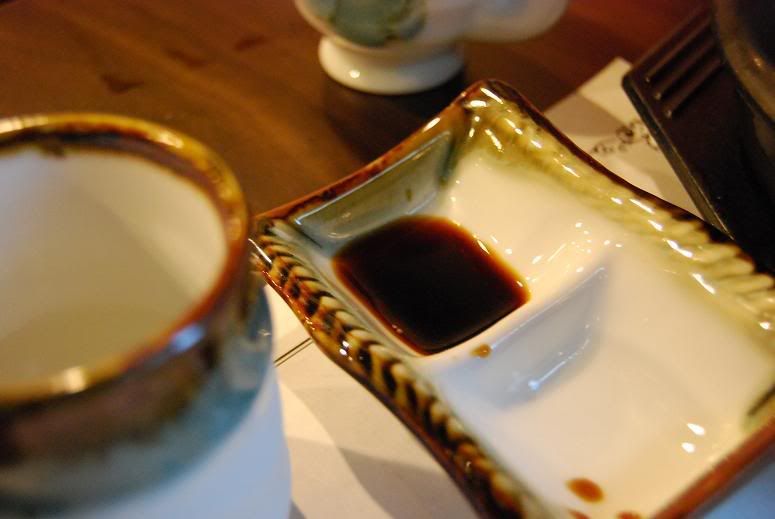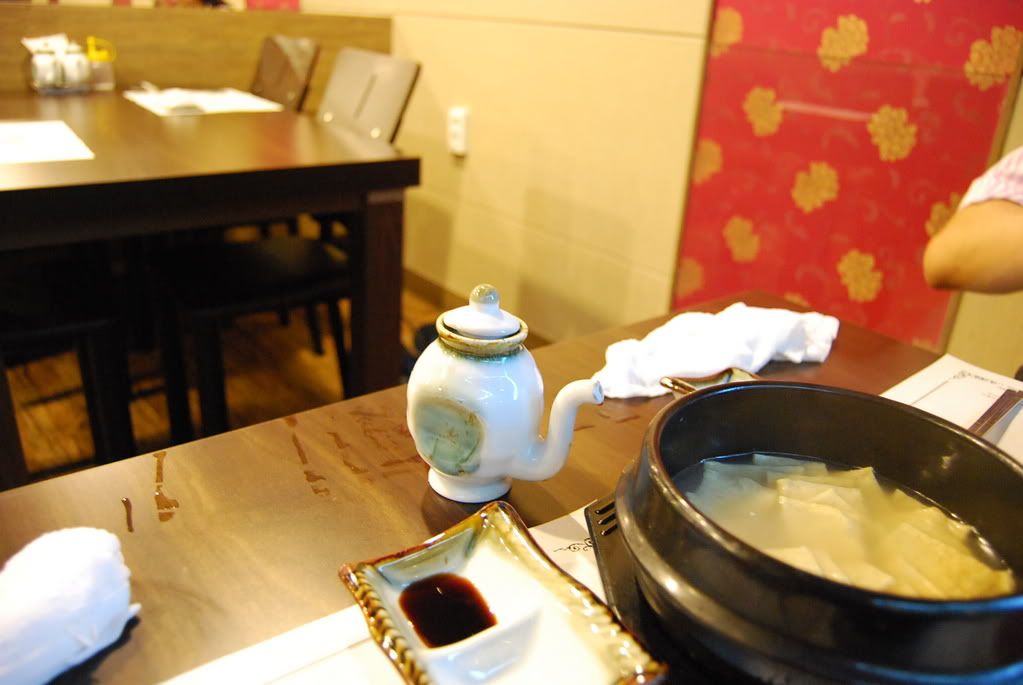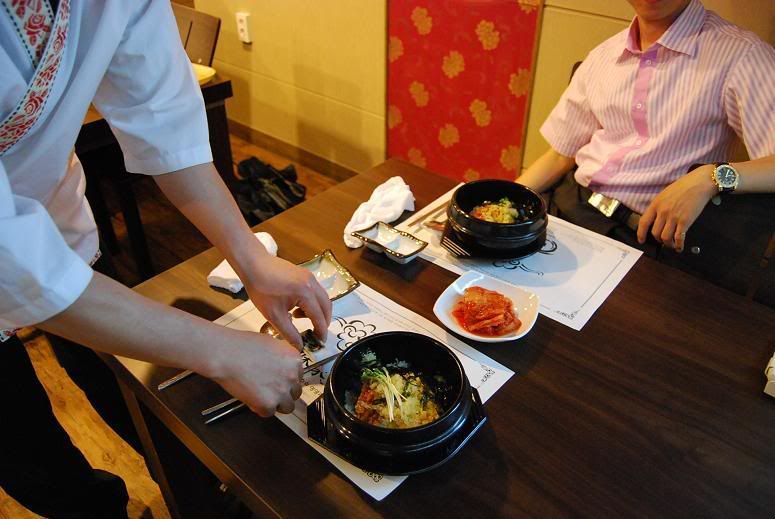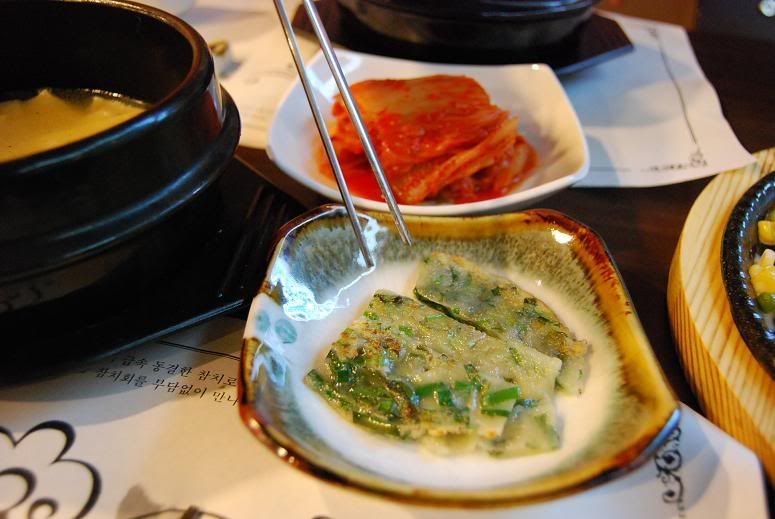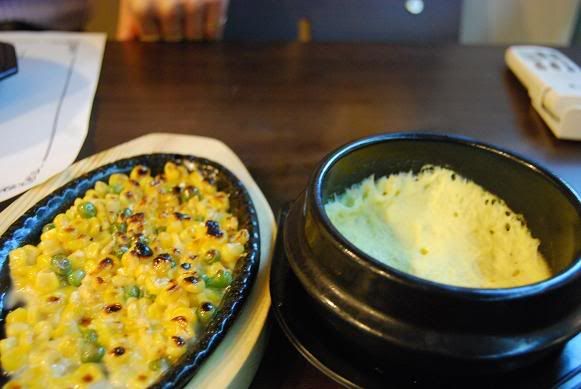 In other news, it's the beginning of rainy season in Korea, so for the next month, I won't be able to leave the house without my umbrella: