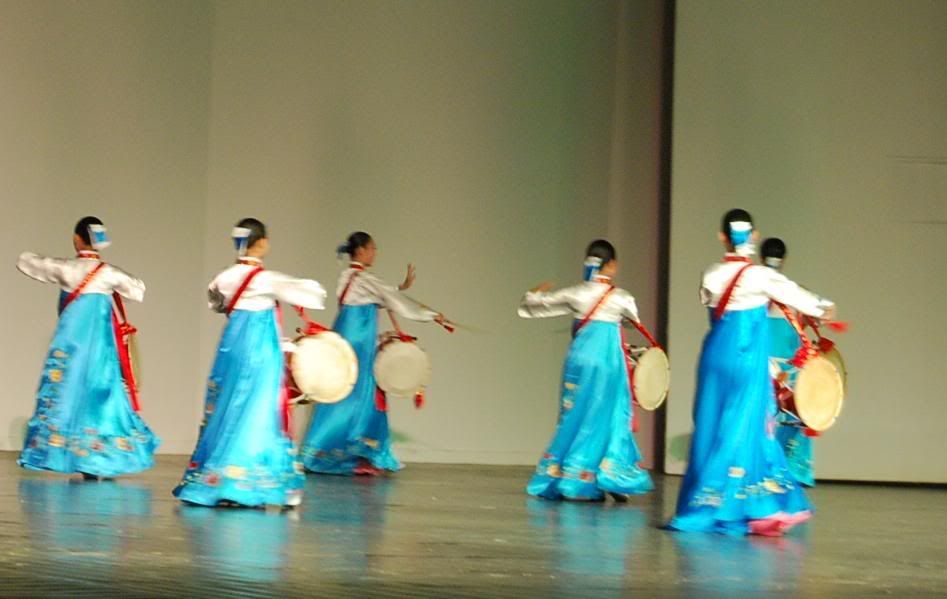 I was treated like a princess tonight!
On the excruciatingly long plane ride from Canada to Korea, I sat beside a Korean man who lived in Calgary for 9 months. He is in pharmaceuticals with aspirations to be a politician;
he's so driven and successful that he's a bit intimidating,
but he's also playful in his own way.
There was some e-mail miscommunication but we finally got into contact and met tonight for the first time since we choked down plane food and watched 'The Notebook', high above the sea. His childhood story is facinating. He met his parents and younger brother for the first time at age 7. I'll tell you the story, in depth, sometime.
Anyway, here are some photos from our night. He picked me up in his car and gave me a traditional pouch that brings good luck. A luxury seafood restaurant awaited us, and afterwards we watched dancers in the park near the Suwon Arts Center: