I don't have the game "Headbandz" in Korea, but today I made my own, and taped famous names to my students' hair. Below are Lance Armstrong, Tom Cruise and Helen Keller: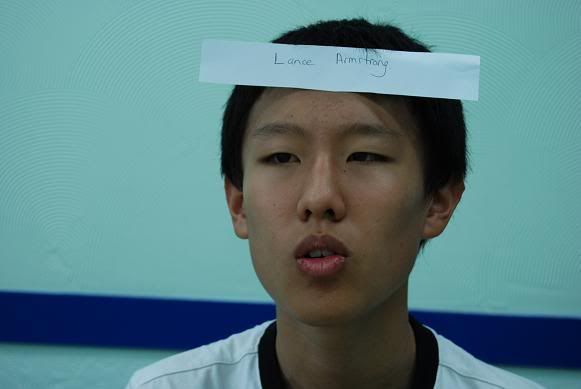 Tom Cruise: "Am I a woman?"
"No, not really."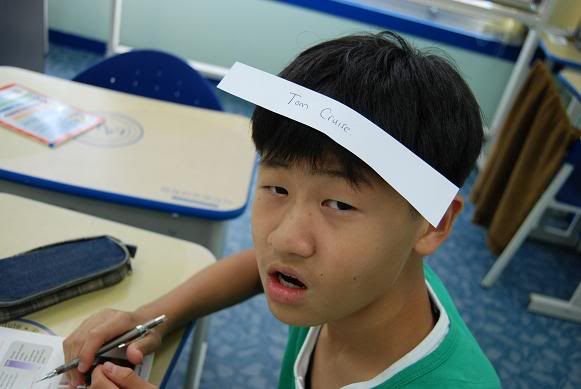 It's difficult to engage the middle school kids. There's insatiable eye rolling. These guys are pretty sweet, but I have a naughty class. They've come up with a saying: "No concept." Can somebody give me the answer to question B? "Sorry, no concept teacher."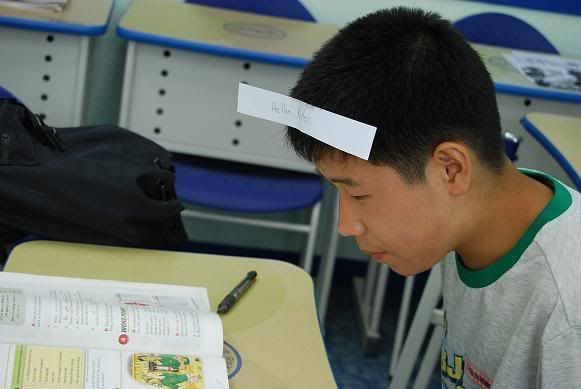 Advertising out my classroom window. In this heat, it has to be the worst job ever: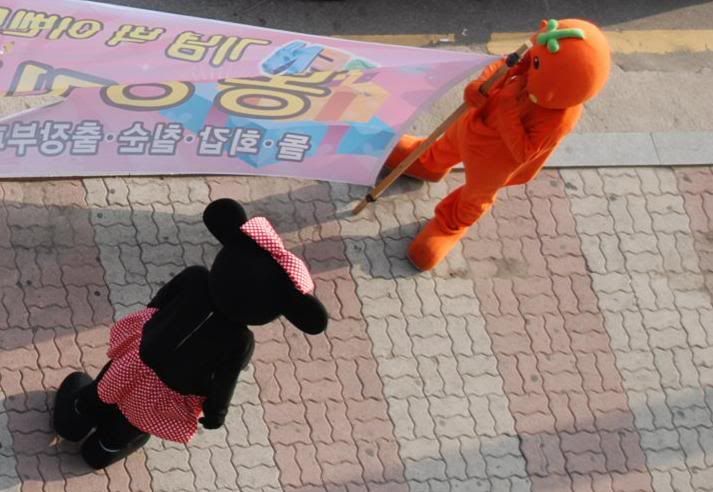 Expect a Korean cooking post this weekend: