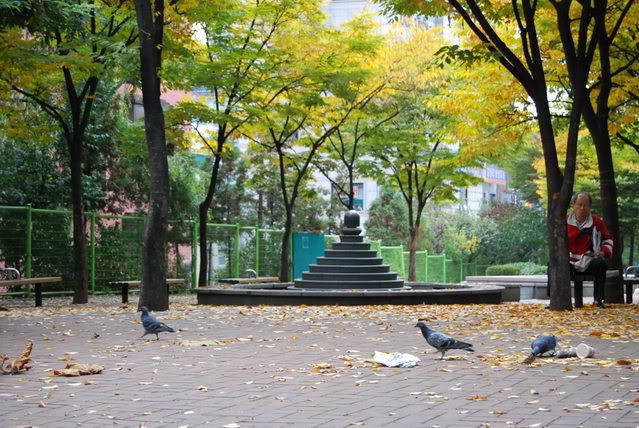 Park near exit 7, Sadang station. I told Min I snapped pictures of the pigeons as I waited for him, and he said they are dirty garbage-eaters, and Koreans much prefer squirrels. Fall is my favorite season and the crisp air is making me happy. Summer in Korea was so humid that I sometimes didn't want to move.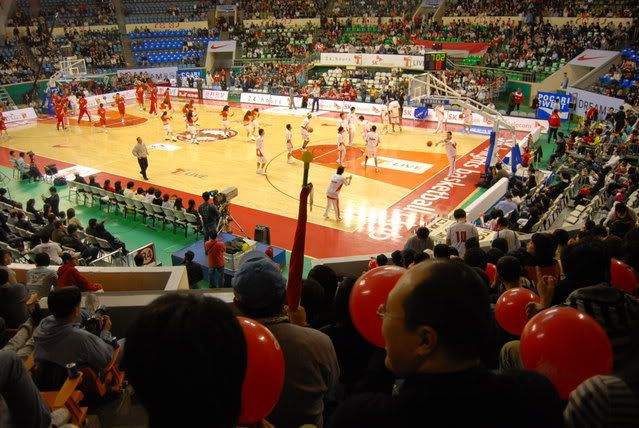 The Sunday game between Seoul (white) and Daegu (red) was the first pro basketball game I've been to. We cheered on Daegu: Min's home town. The teams were neck and neck in the last quarter. We lost.
The players were a rainbow of Nationalities. I couldn't get over the height of some of the guys. But the cheerleaders were all Korean. I was impressed by their costume changes; everytime they did a dance routine they were dressed in something new.
There was no staple stadium food like hot dogs. People snaked on instant soup, fish skin and bags of potato chips. Tickets were the equivalent of $8USD.