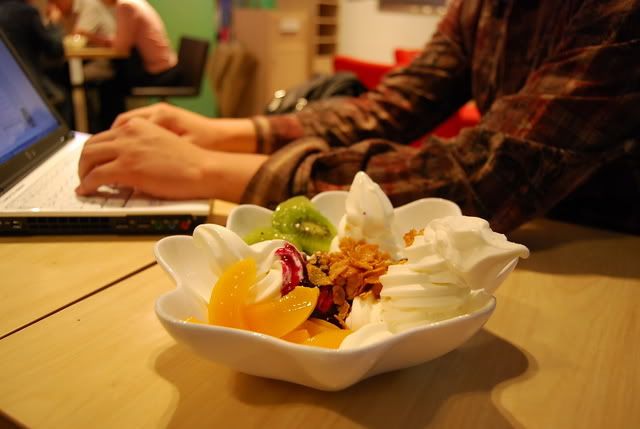 Let's start with dessert first! Hwan, Min and I had a vanilla treat at Red Mango (a Korean frozen yogurt chain) in Gangnam. I have an interesting story about our internet experience, there!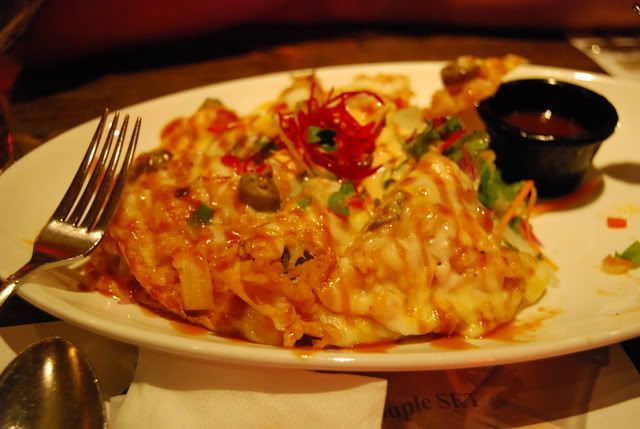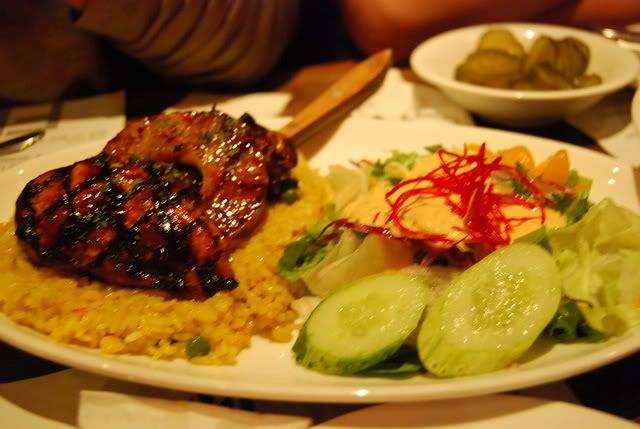 We ordered Western-style food (pasta, nachos and chicken) but ate it communally, with the plates in the center of the table. This is one example of assimilation. Back home I was pretty squeemish about food-sharing.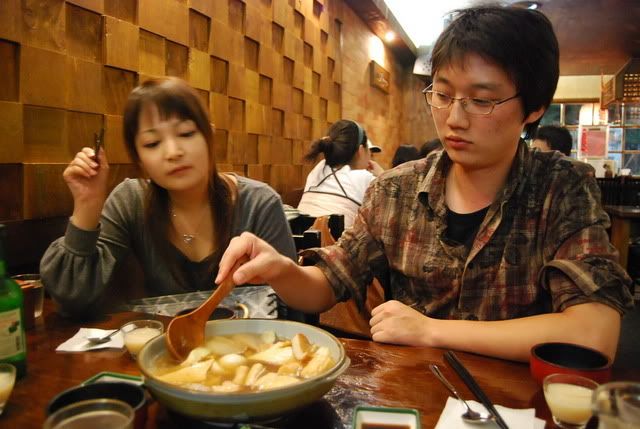 We dined at "Captain Hook" restaurant in Gangnam, and later went to a Japanese oddang bar where we drank yogurt flavored soju, and shared oddang soup. Hwan (my old roommate) said he'd like to open an oddang bar in Montreal, Canada. I think it would go over well!
I've been going out a lot lately because I only have 4 weeks of teaching left and am trying to see friends as often as possible before I jet off to Hong Kong and Europe, in mid November.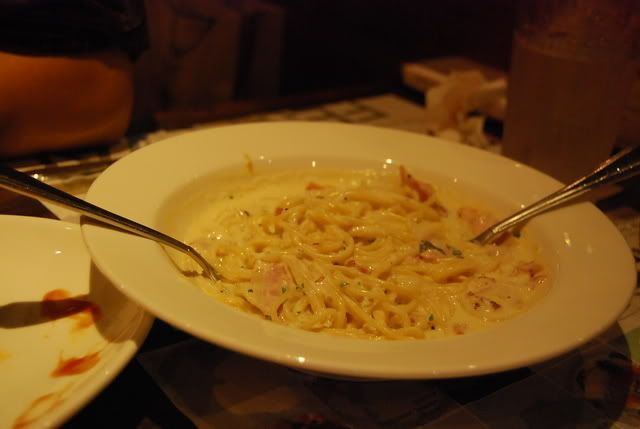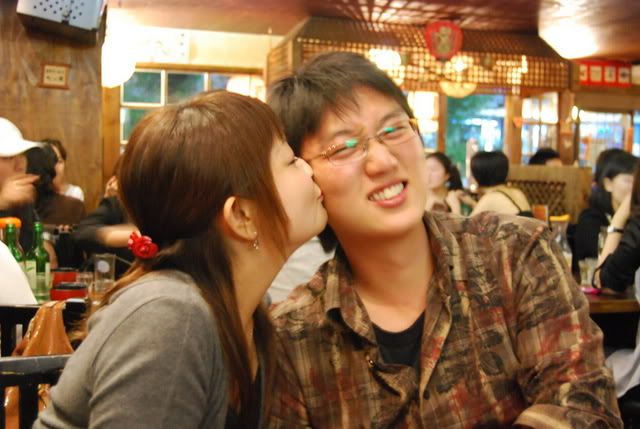 Hiroko (Japanese) and Min (Korean.) I asked them to kiss for a photo tonight but Min said, "maybe in Japan! In Korea we can't kiss in public!" The younger generation is actually very affectionate . You often see teenagers hugging on the street, but Min is a pinch traditional.