HONG KONG
Oh man Hong Kong is gorgeous! I can't wait to inhale the fishy air and take photos. I'll be there for nearly a month. The friend I'm staying with lives an adventurous lifestyle, so expect beautiful photos and curious posts.
Since my year is coming to an end and I haven't yet had time to sum it up (I have some "interview-style" posts I want to type, etc.) I thought I'd refer you to my "all time favorite" posts. Or... the entertaining ones, anyway.
HOW TO PEE in Korea
****** English KEY PHRASES Koreans learn. So funny!
SUPERFICIALITY in Korea at its worst! Sunny (a Korean guy) talks about how his friend has oily skin and never changes his hat. Deplorable really. Check it out. PS- my voice isn't that annoying in real life.
"I won't touch your privacy." (My Korean company had learned that Canadian girls are independant.)
Do Asians think all blonds look identical?
Trip to Gangwon Province with Tae Hun's family
LUNAR NEW YEARS and DINNER in Korean homes.
E-mail from my first Korean friend, Chung Lim Jang.
Korean GOSSIP, social stories.
Ear Wax in Korea
The KINDNESS OF KOREANS (or my own desperation.) Fed for nothing at a restaurant.
Playing "Headbandz" with my students
Wandering in the traditional Korean Markets
Stay safe in Korea, for the women in the house
Dying Tae Hun's hair
.... I will add more later !! Now I must sleep.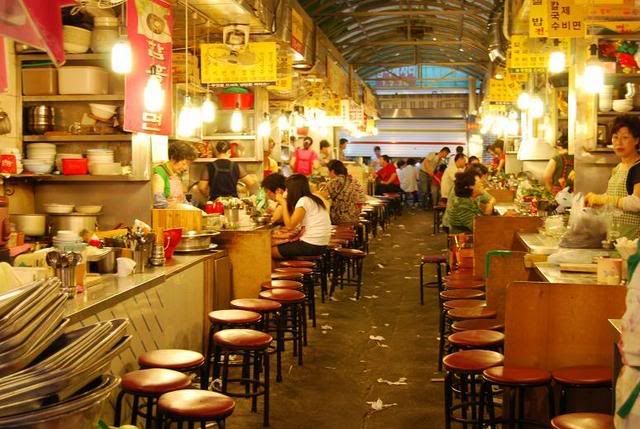 Cheap restaurant in South Gate, Seoul, often used as a backdrop in Korean films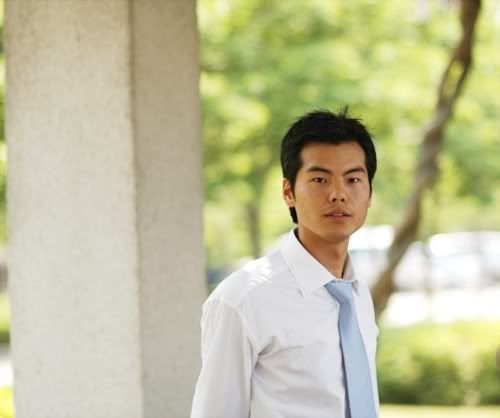 PS - Tae hun wants you all to tell him he's beautiful one last time.