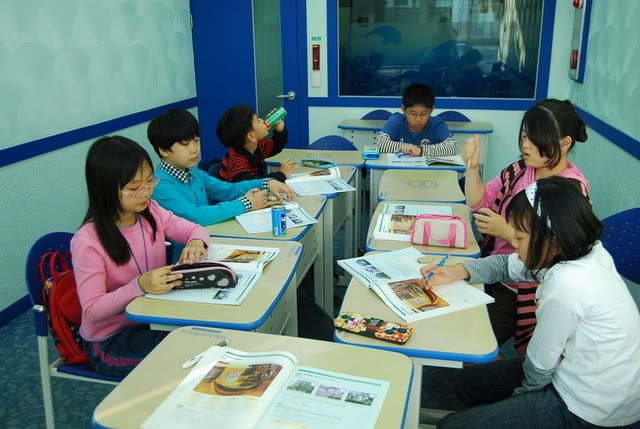 They were so good today. I tried out a new technique. I used a slow voice (like a lobotomized history professor) and it worked like a charm. Usually they're on a sugar high.. note the devil chugging a can of pop. The voice put them to sleep.
The photo on my desk has recieved numerous queeries. They want to know if the men are a.) my friends, b.) my father(s), c.) my boyfriend(s).
When people order food to go at Korean restaurants, it's wrapped in half a roll of plastic.
View from my classroom window.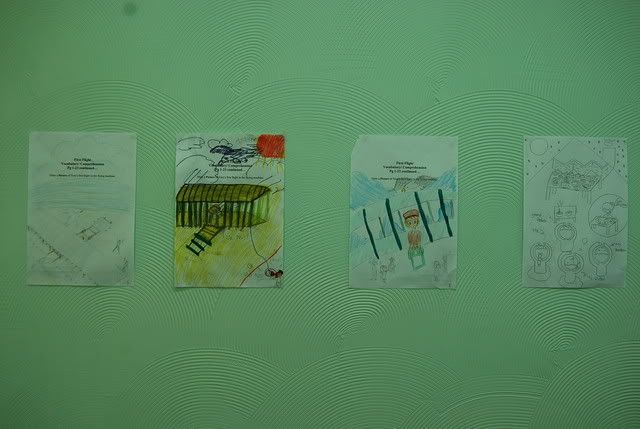 There's nothing better than children's art. I want a house full of it!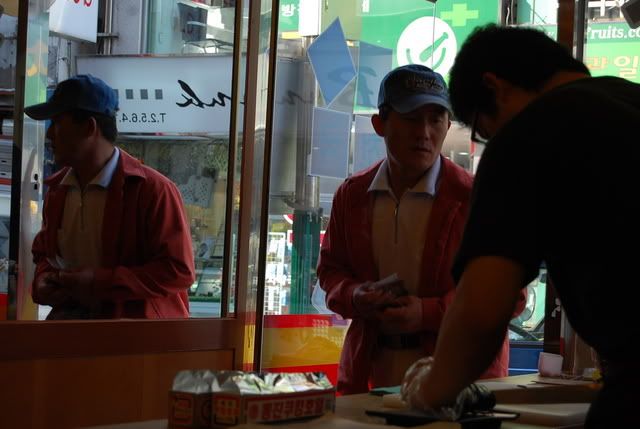 A roll of kimbap cut up for a hungry customer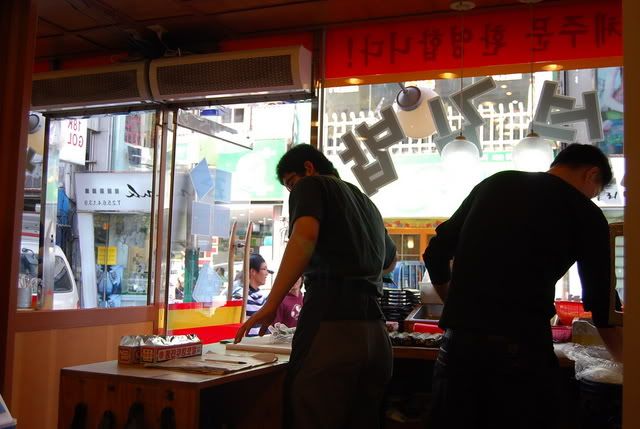 2 seconds later they broke into a Chigago dance number (may have been a daydream)