A few times a week I grab lunch at a Kimbap Nara restaurant near home. For 3,000 Won (3USD) I can get kimchi jiggae, a plate of rabboggie or bowl of ice noodles.
This said, there are few frills. The bathroom looks like this: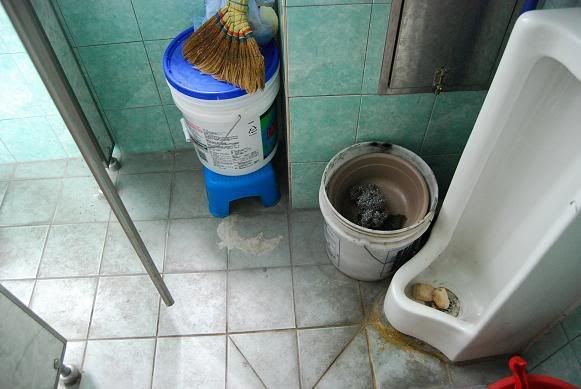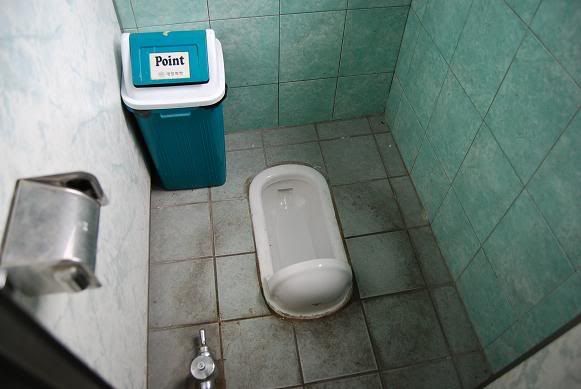 Most days I'm not at all concerned
about the lack of toilet paper or the general cleanliness...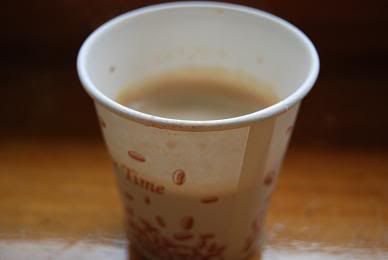 The coffee is dispensed from a machine for 10 cents. Coffee machines are very popular in Korean restaurants. You know, even hot water and powder can taste like a latte if you're desperate.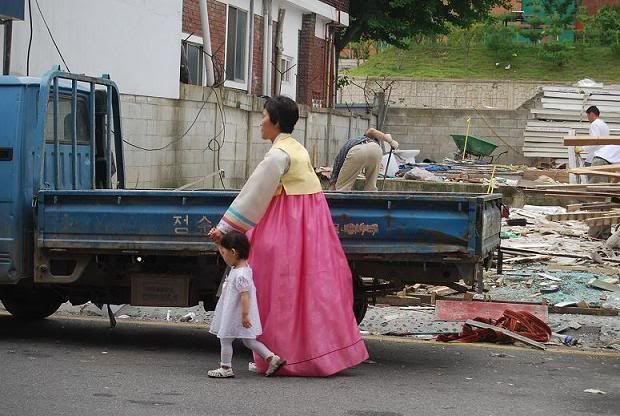 View out the restaurant window, where I sat on a stool: a woman dressed in Hanbok, walking past construction on her way to a wedding.

A man and his little girl: