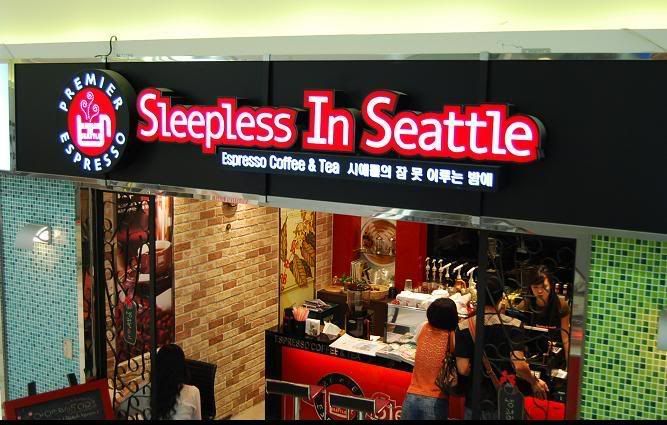 Sleepless? Have some white chocolate ice cream at CGV theater in Suwon: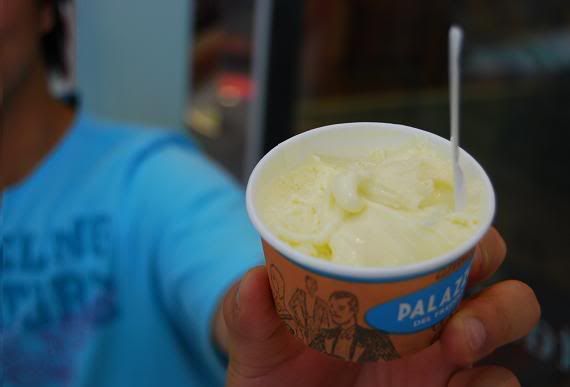 Or grab an iced green tea latte. Variations of these are available at nearly all coffee shops in Korea (even Dunkin Donuts). They taste strongly of green tea. I like them because they're pluralistic; the merging of American and Korean culture. They aren't cheap, running from 3-6$. Not quite my cup of tea, but my friend gladly drank it down:
I didn't have time to eat lunch between teaching and my date so I grabbed a "relish" hot dog at the New York HotDog chain. It wasn't heated enough and cost 2.50USD, but it hit the spot.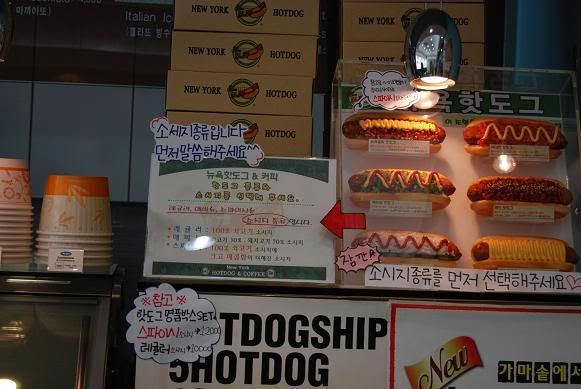 What, his pose doesn't look natural? That's how all Koreans bite into a hot dog... happily..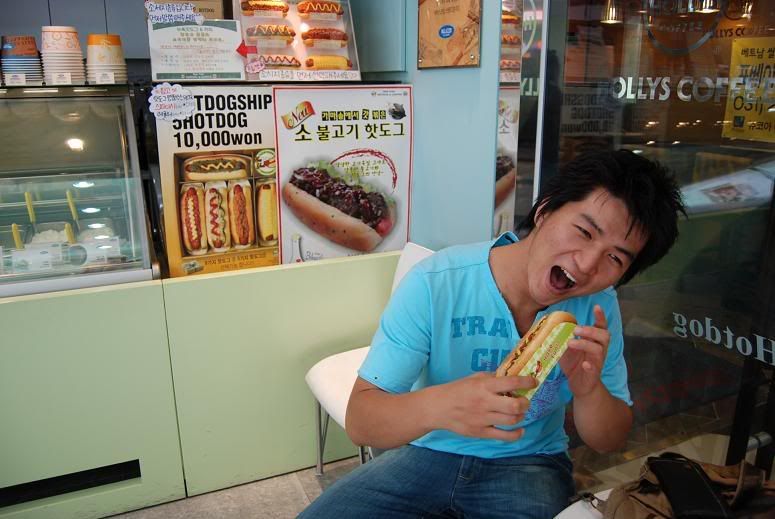 We ordered popcorn before the movie. It was hot, salty and caramel-sweet.
BUT THE MOVIE? Oceans 13 took a nosedive, even for what it was (a predictable Hollywood action flick). I give it minus 100 stars. Okay, okay, it was stylish and amusing in parts;
I liked the Jew. The friends I was squished between chuckled more than I did-
maybe the Korean subtitles did it justice.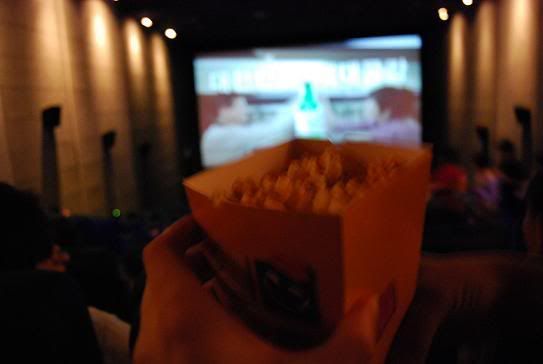 In other news, I'm not so sure Tae Hun's pocket ball lessons paid off! He would have been very disappointed in his student (moi) because I played an embarrassing game today.
Shhh.