Did you know: Koreans eat rice and soup for breakfast?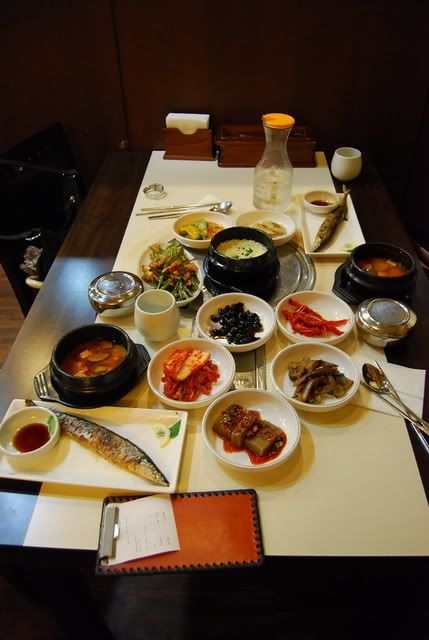 Hungry? Pull up a seat and join us!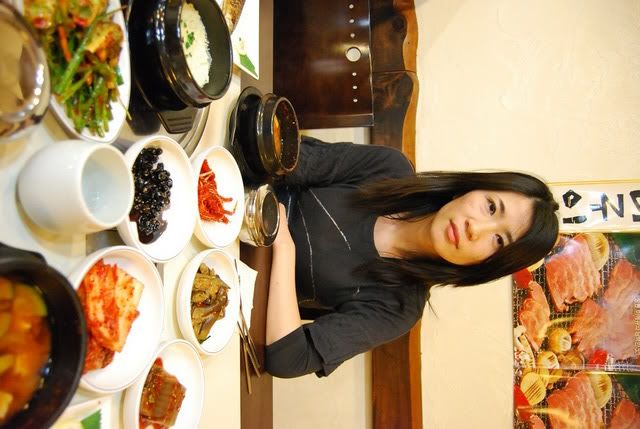 My beautiful and funny co-worker, Yumi, invited me out for lunch. I asked her for valuable teaching advice, because my Saturday morning adult class has expanded, and I have no idea what I'm doing!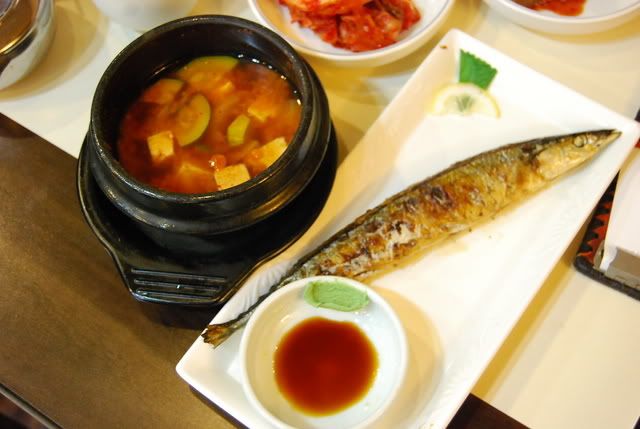 Dwenjang jiggae, salty fish, kimchi sidedishes, teaching advice ...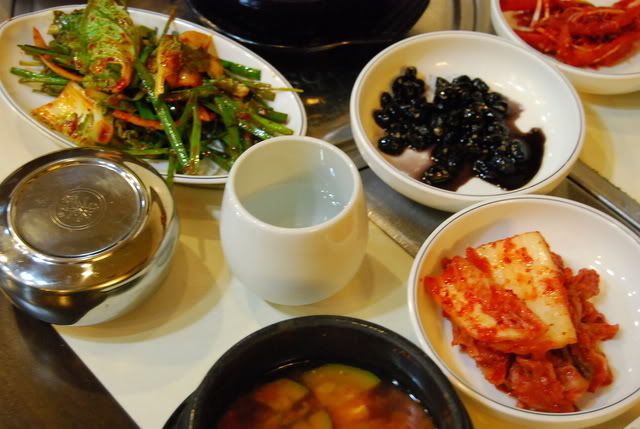 A king's spread for man won (5USD each). Boy oh boy I'm going to miss Korean food. Think there's a Korean supermarket in Brockville Ontario? I know Montreal has places you can buy overpriced kimchi. It'll have to do.
PS (sorry to ruin your appetite) but I want to introduce you to my new friend! He eavesdropped on my conversation in a phone booth, last night, but I forgave him. He was leggy and charming: