Tonight was "family time" in Korea, so the lonely Japanese and Canadian girl got together for dinner and drinks.
We ate galbi (beef) and pork belly, at a restaurant in Gangnam. 8USD ea. Tip: There are a lot of good restaurants, bars and clubs near exit 6, Gangnam station. We got "service" (free dwenjangjiggae and cups of cider, which is basically gingerale.)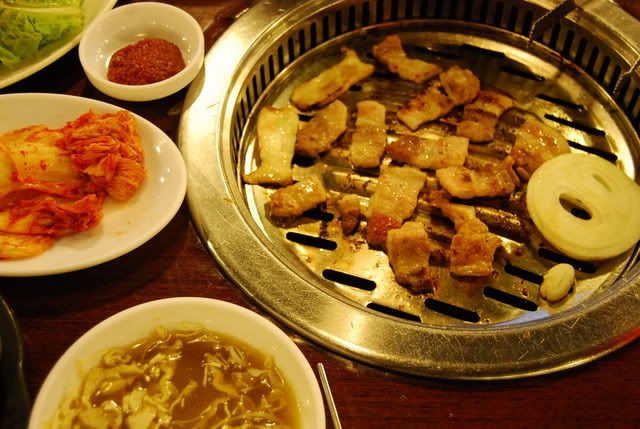 WA BAR, Gangnam - Western style (meaning you don't have to order food with your drinks, and foreign imports and cocktails are available.)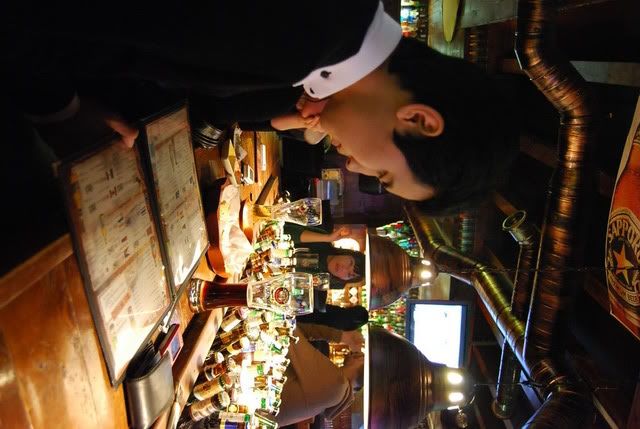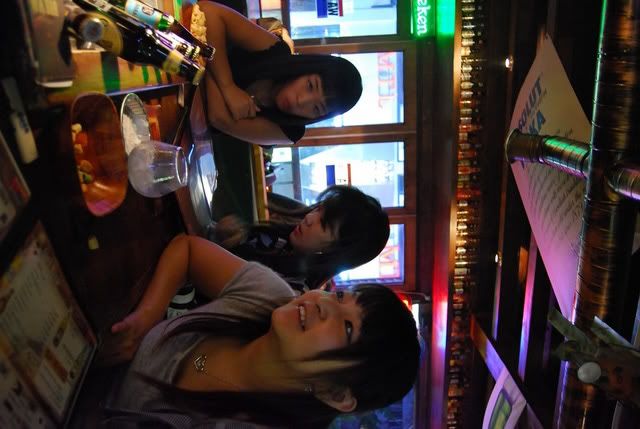 PS - What's your favorite kind of kimbap?

I used to be a chamchi girl but lately, I prefer "cheesy" kimbap, at 2USD a pop. Buy one at any kimbap world near you. (Ingredients: kim - dried seaweed, rice, carrot, root, egg, raddish and processed cheese.)