3 Sites within walking distance:
City Hall is the heartbeat of Seoul, a magnet for Seoulites and tourists alike. It is a place to catch a colorful reenactment of the "changing of the guard," enjoy a concert, stroll through the leafy grounds of a palace, or take in a musical.
The area, considered downtown Seoul, is home to government offices, financial institutions and business hotels like the Seoul Plaza Hotel, the Westin Chosun Hotel and the Lotte Hotel. Tourist information is available at the newly renovated Seoul Information Center, located on the 2nd floor of City Hall – or by calling the hotline: 82 2 731 6337 .
The neighboring area is beautiful with its juxtaposition of sky scrapers and historic landmarks, including the Seoul Anglican Cathedral dating from 1926. But what's best about City Hall is there's always something current to see or do.
The Seoul Plaza, an oval green space in front of the building, has become a popular spot for concerts, public celebrations and demonstrations. It was reestablished in 2004, and is now used to host cultural events like the "Hi Seoul Festival." The hall's clock and fountain are lit by floor lights, adding luster to the nightscape.
Entertainment, fine dining and a pressed pillow can be had easily. But what are the must-sees? Here are 3 main attractions within walking distance: Deoksung Palace, Chongdong Theater and the Seoul Museum of Art (SEMA.)
1.Merging the old and new is Deoksugung Palace, a stones throw away from soaring skyscrapers. It is one of the five grand palaces in Seoul: a beautiful, walled oasis in the center of the capital.Deoksugung, "palace of virtuous longevity," is an example of the royal architecture of the Chosun Dynasty (1392 – 1910). It is also home to an art museum and a pond. Admittance is 1,000 W or less. Businesspeople use the picnic area to escape the hustle and bustle of the city.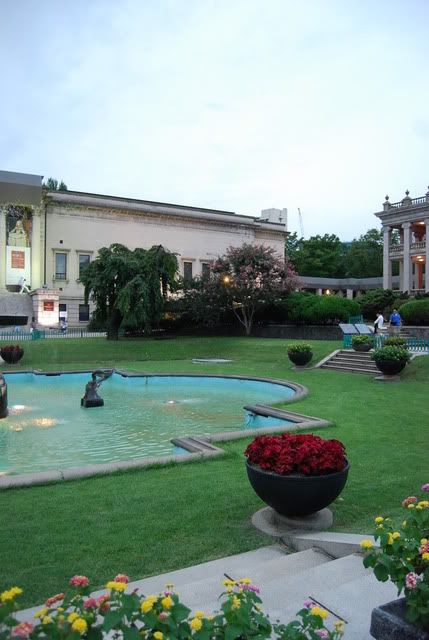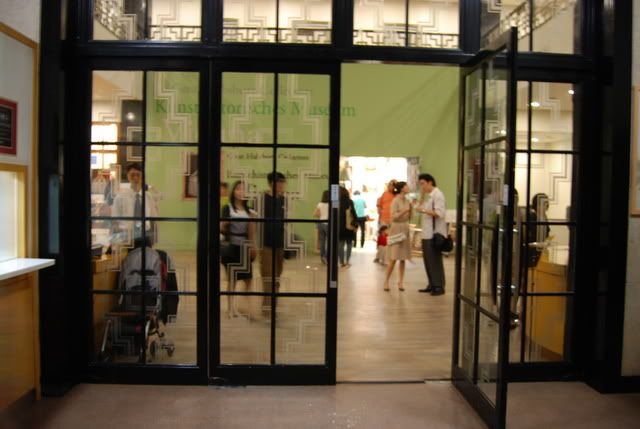 2. Beside Deoksugung is the Seoul Metropolitan Museum of Art, a personal favorite of mine. It showcases a revolving door of International exhibitions, as well as contemporary Korean art, earning itself a place among the world's art museums.Modern, spacious and convenient, it strives to be seen. The general fee is minimal (under 1,000 won) but special exhibitions cost up to 10,000 won.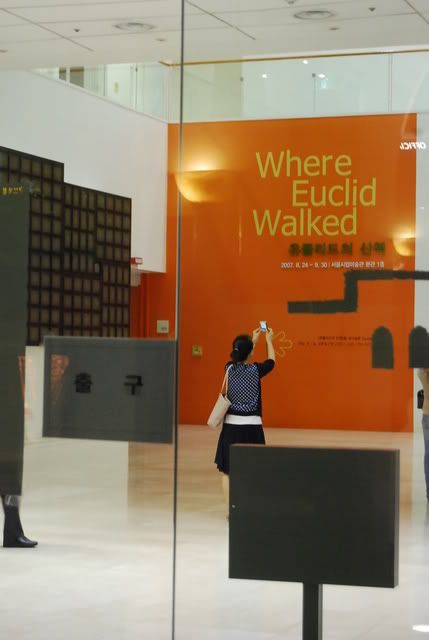 3. Chongdong Theater is located a few minutes up the street from SEMA. It was built in 1995 as a reproduction of Wongaksa: the first national theater in Korea, and was later designated a "tangible cultural asset" by Seoul City.
The artsy locale represents traditional performances, staging regular shows of all 4 categories of Korean performance: dance, pung-mul, musical instrument performance and so-ri, and also hosts traditional games to engage its audience, all the while fostering an appreciation for Korean culture. Tickets are very reasonably priced, from 20-30,000 won. Call now to reserve a seat. 82-2-751-1500