Seoul's first GAP cut the grand ribbon Aug. 24th. A T-Shirt costs about 35$. The store is only 2 floors high, catering mostly to men, but that brand name fix is all yours. Plus you'll be the envy of the guy in the middle with his arms crossed.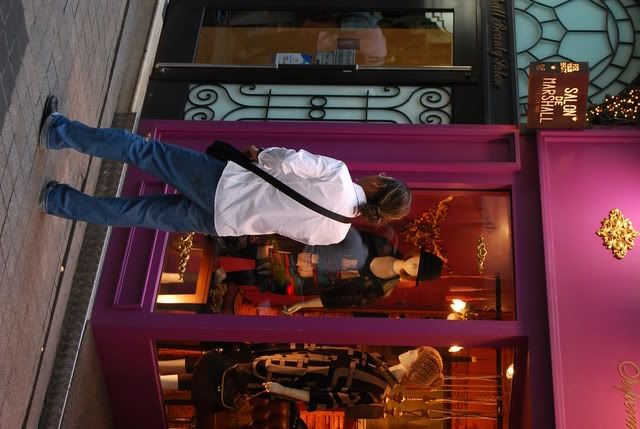 This stylin' Korean dude could pass as a French man from behind. Don't you dig his earthy look?
It feels like there is a Starbucks on every corner in Myeongdong. My short coffee of the day (the cheapest thing on the menu) was approx. 3 USD. I paid for the view though, got to people watch from the 2nd story window.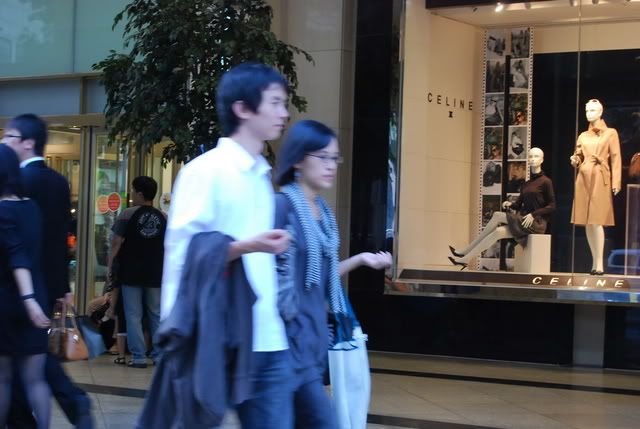 Lotte Department store. (Chanel is out of my price range but my camera wanted to roam!) "Department stores" are the shopping malls of Korea. Most of them are high-end so youth usually prefer to shop at boutiques and markets.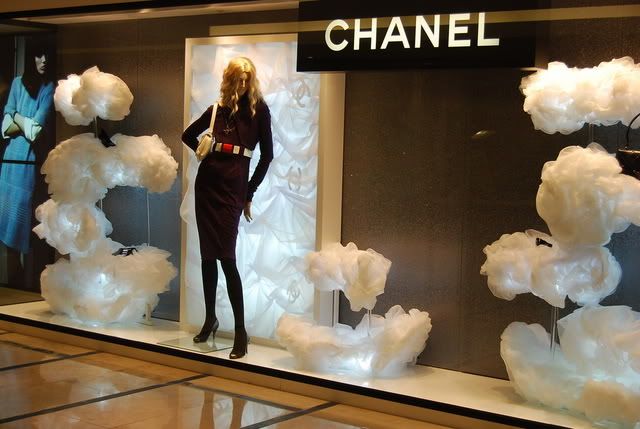 Cute Korean girls, by request.