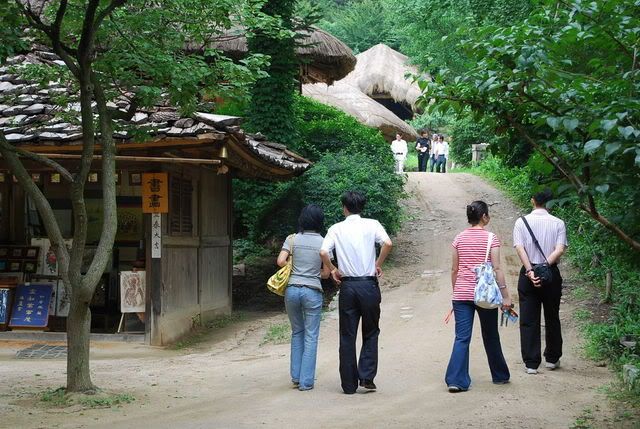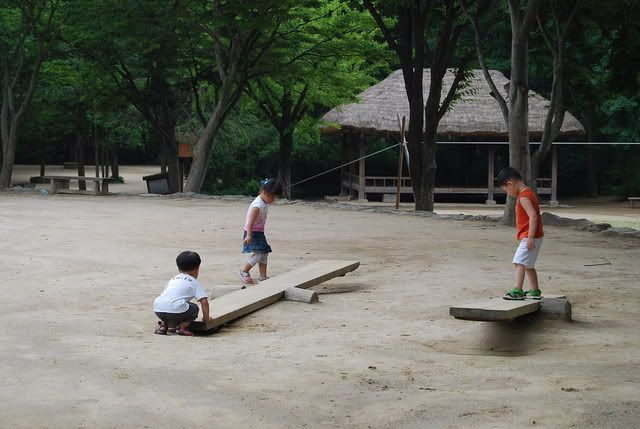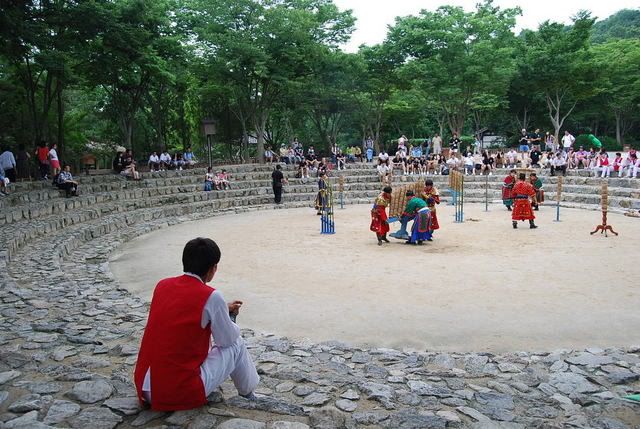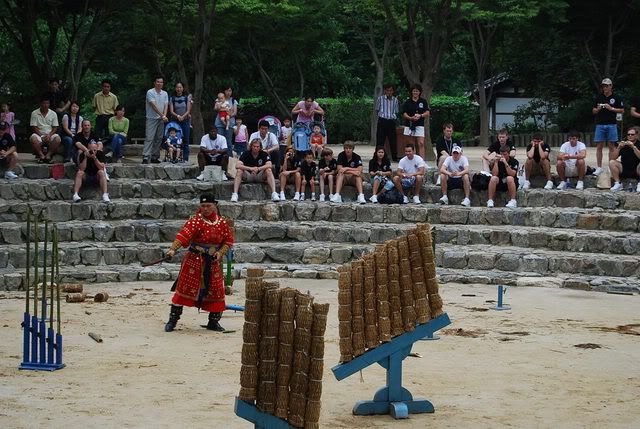 "One of the major foods prepared and eaten during the Chuseok holiday is Songpyeon (송편), a crescent-shaped rice cake which is steamed upon pine needles." - Wikipedia.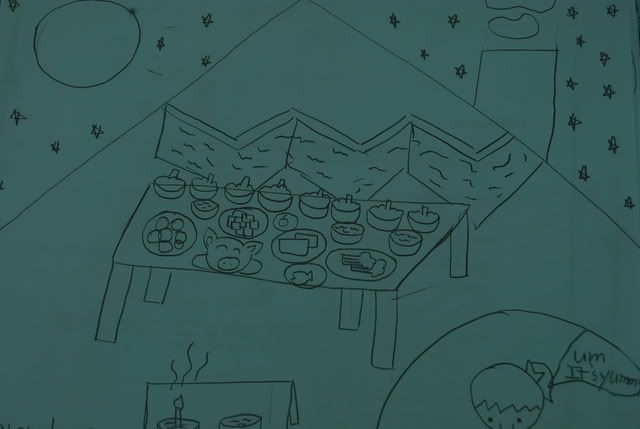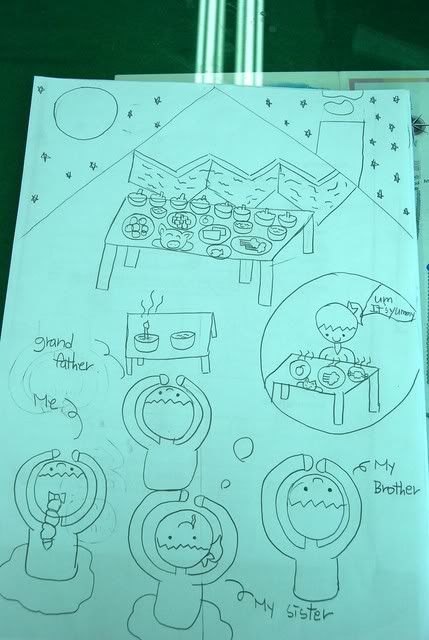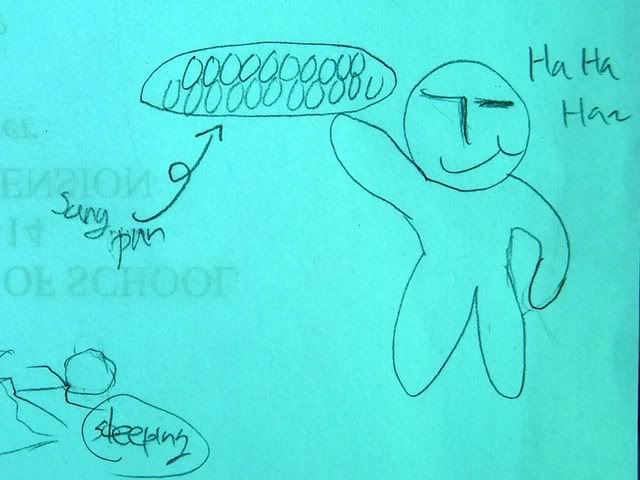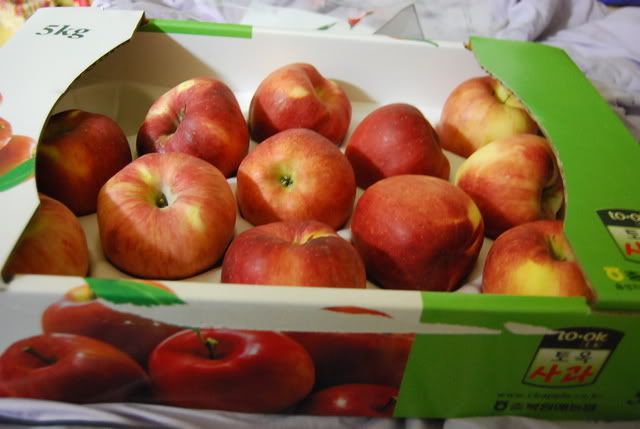 What's going on in Seoul during the holidays? Click here! (shamleless promotion of the Seoul Government site.)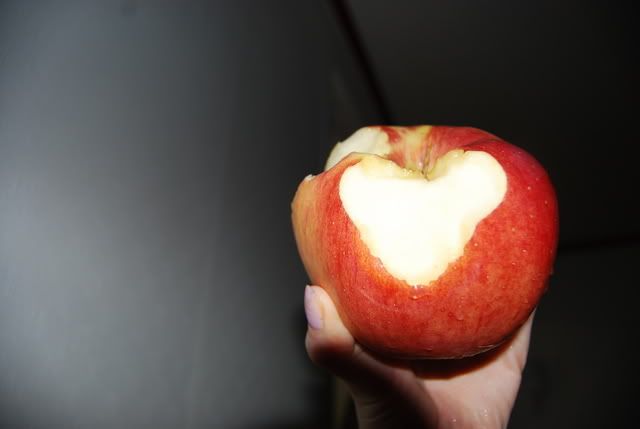 Yes, my bites always come out heart-shaped. Happy Chuseok (Thanksgiving) to us! The staff got 5 KG boxes of apples today. I felt crazy lugging home 10 pounds of fruit. What am I going to do with it all? I have no oven here, just a stove-top. I suppose I could make homemade apple sauce.
This was better than our New Years gift shocker: a crate of SPAM, considered a joke by some, but a luxury in Korea. I re-gifted it pretty quickly.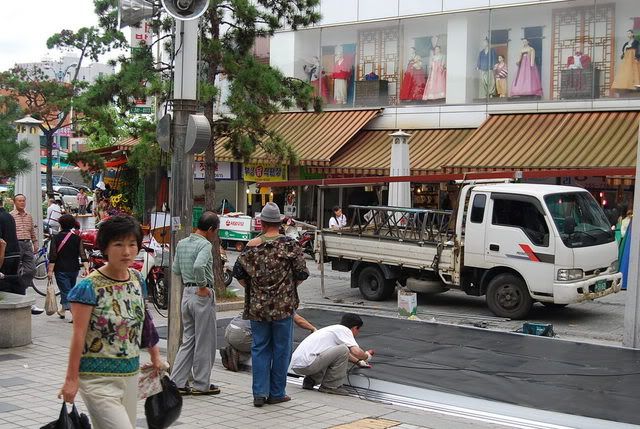 Hanbok for sale in a shop window, South Gate Suwon. Just to get the festivities going.
PS- Tae Hun's wedding photos from Saturday night. It was pretty Westernized- steak dinner, white wedding dress. There were huge screens on the wall, showing up-close video footage of the couple: Tae's best friend's sister and her fiancee. The guy was displeased his younger sibling was marrying before him. I told Tae Hun that Canadians aren't eager to rush into marriage. I'm allowed the odd generalization.
Without further ado, the Wedding photos:
Have you been to a Korean wedding? What did you think?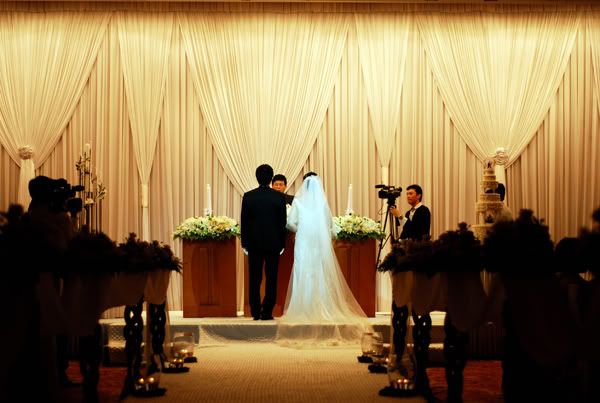 Plus, For Jack. HAHA!