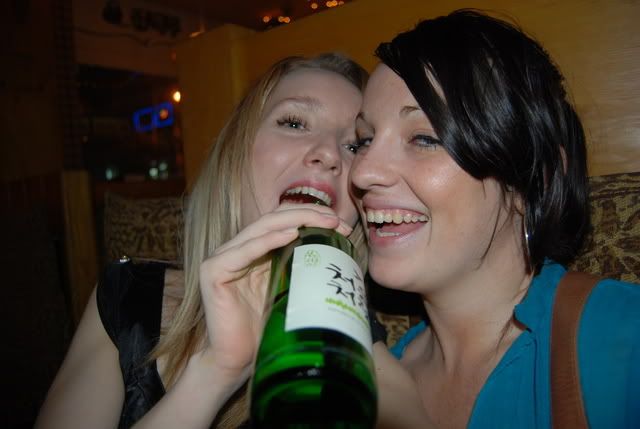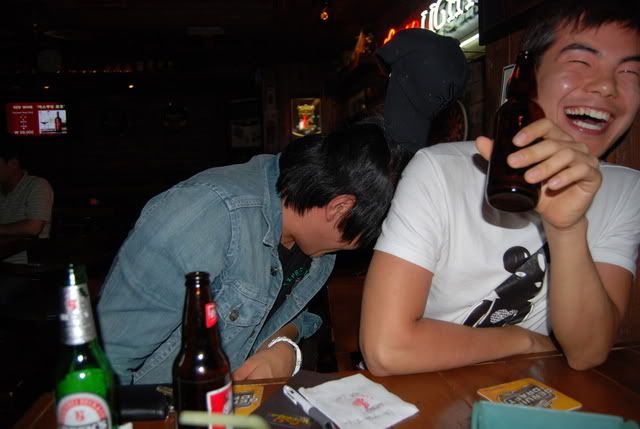 I've been at the hagwon for 10 months now and they FINALLY recruited another foreign girl! Look how happy I am to have Stephanie in the picture! She's from Manchester, she has big blue eyes and an adorable accent. I taught her some lessons last night.
Lesson 1: Stephanie, we do not drink our soju like "this."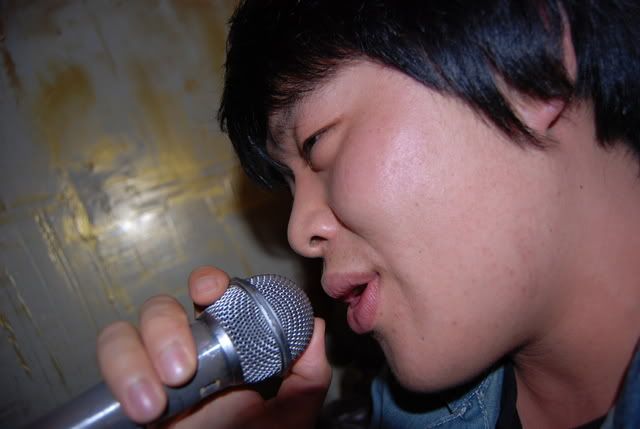 Lesson 2: No night is complete without norebang. Choose God-awful English music (like Westlife) and you'll be well liked by your Korean company.
Lesson 3: With your drink, order a big cheese and corn platter or spicy seafood soup. Yes, this is a bar. We know you've just had dinner.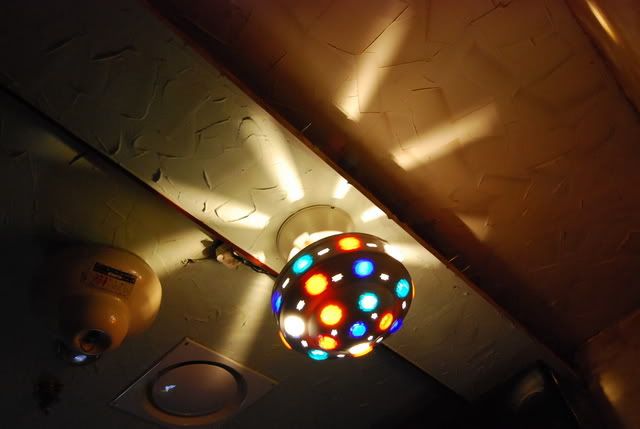 Lesson 4: Disco balls are not tacky. Please don't suggest it.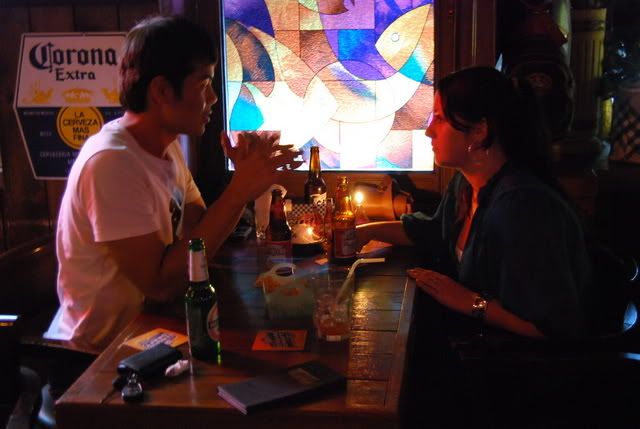 Lesson 5:
You mustn't mingle with the other tables. Stay at your respective seat. Talk with the friends you came with.