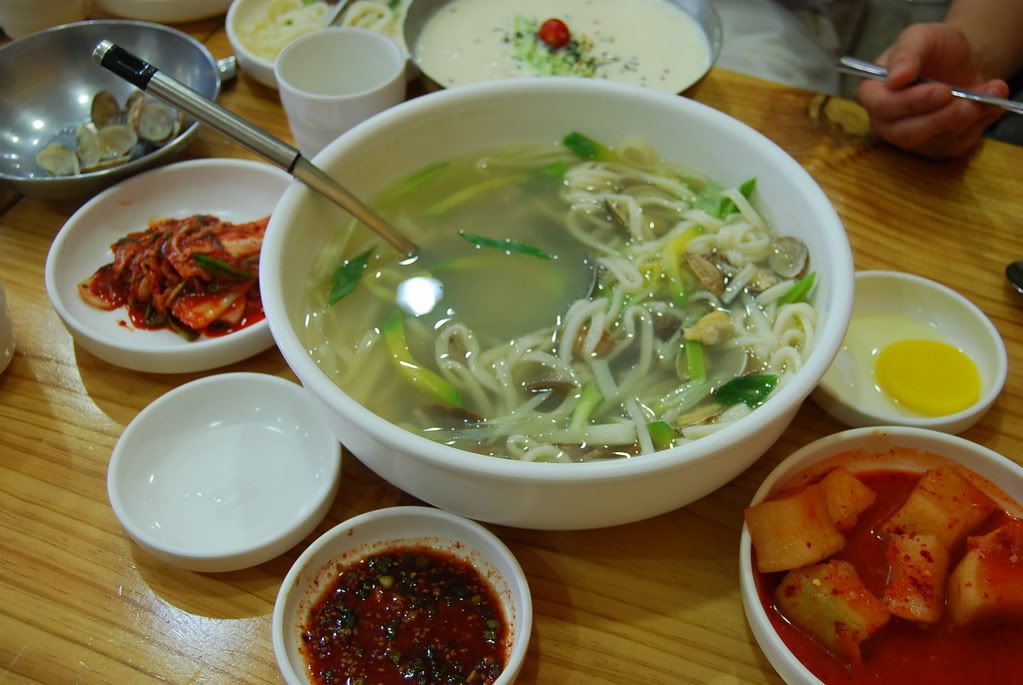 Koreans eat cold soup, on the hottest summer days. The soup is refreshing and mild, unless we're talking namyeon: cold buckwheet noodles, with kochujang: red pepper paste. PHOTO: The white dish (upper right) is a soya bean based soup, thick and cold with noodles as seen in the cucumber variation.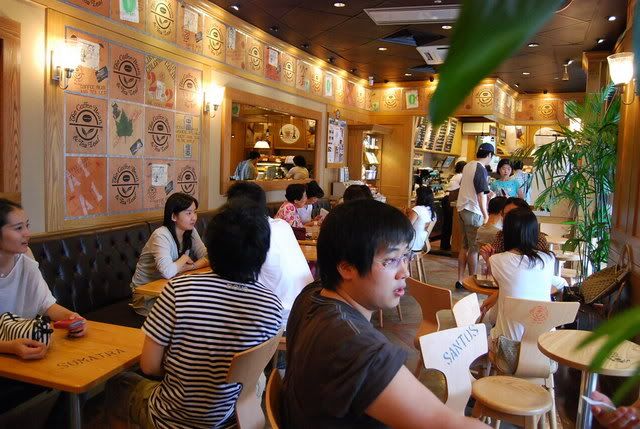 The Coffee Bean is a gourmet chain in Korea, pricey at more than 5USD/drink. (Yes, I know it didn't originate in Korea, hence the link.)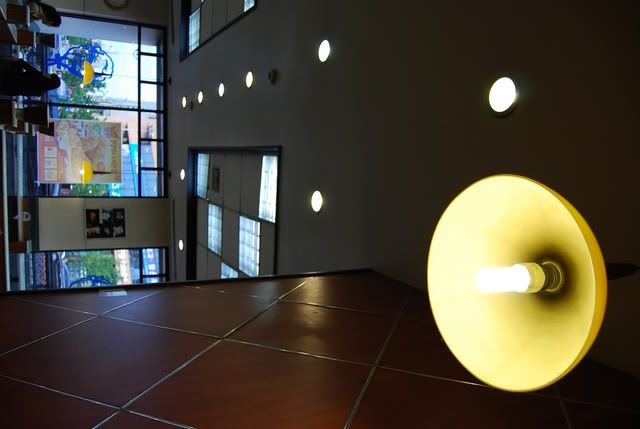 Can you guess what this popular Fast Food restaurant is (above)?