Koreans think sharing food bonds them.
My favorite thing to do on Tuesday and Thursdays is to take students for a walk to the store. We skip down the street, hand in hand, singing "You Are My Sunshine." I buy them a snack their Mother would frown upon. For
cheon won
these chips made one girl's mouth very happy: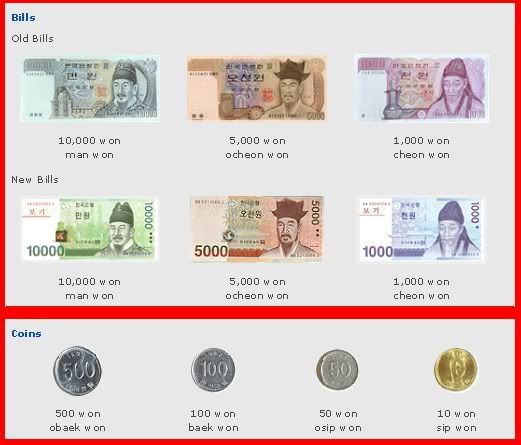 the average price of milk, a Big Mac or bus fare.
Cheon Won = approx. 1USD
$1USD ≒926.80 KRW
As you can see, I'm rolling in WONS: