TRADITIONAL FOLK VILLAGE:
These "breathable" clay pots store dwen-jang and kimchi:
fermented bean paste and cabbage.
The old heating system unique to Korea. Even today, the floor is the primary heat source -
by means of hot water pipes.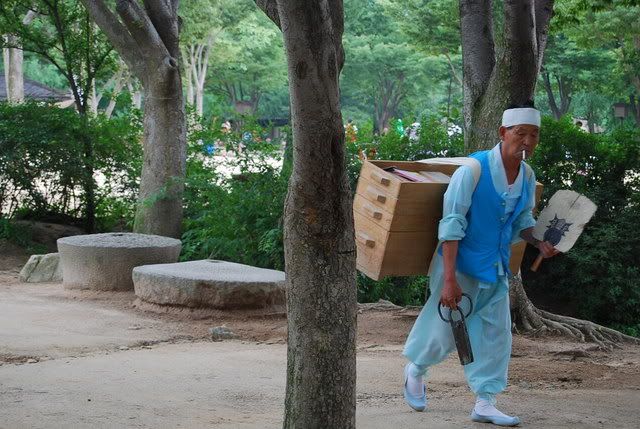 This man was selling traditional honey candies from his trunk.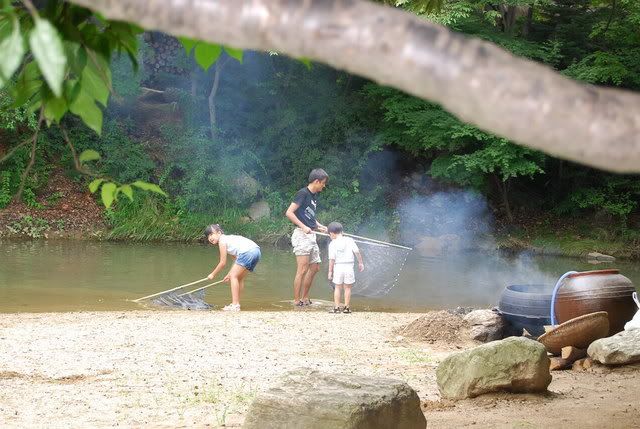 A family fishing with nets.
This is why they call it a "living museum." A Chosun Dynasty pottery mill recreated.
My students enjoying cold Ginseng tea. Koreans drink cold tea in the summer, and hot in the winter. Mine is persimmon tea, it tasted a bit like apple cider with cinnamon. I fought tooth and nail with my student about paying for my own, but he insisted, "it's my pleasure."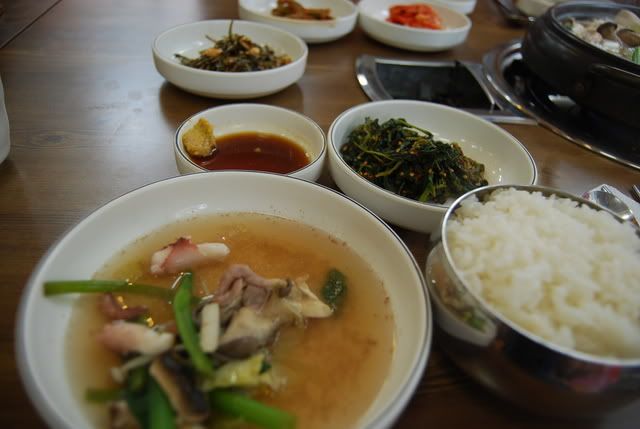 We shared a big pot of mushroom, beef and seafood soup. My students asked me to explain the sayings, "it could be better," and, "it couldn't be better," in relation to the food. I was so hungry from walking around that I said, "it couldn't be better."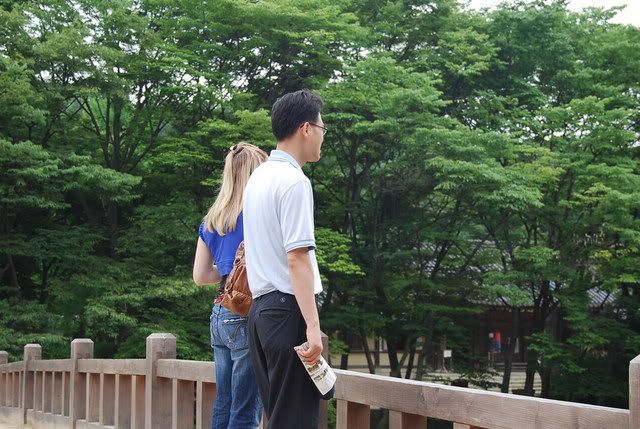 Enjoying the view with a student. He told me there that when he and his wife got married, they went horseback riding on Jeju Island. I told him about my frightening ride down a mountain in Venezuela.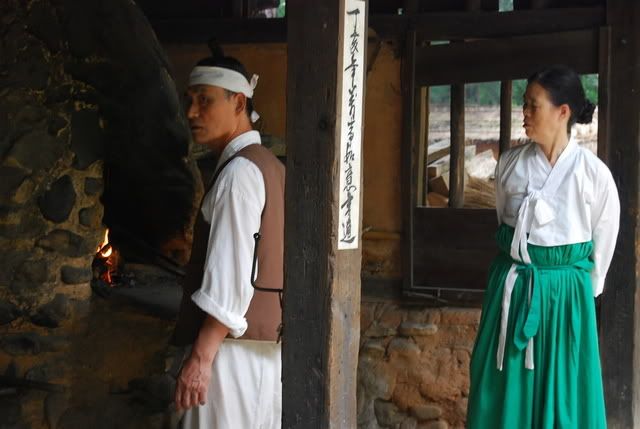 To
SOULMATE bar
, near Ajou University: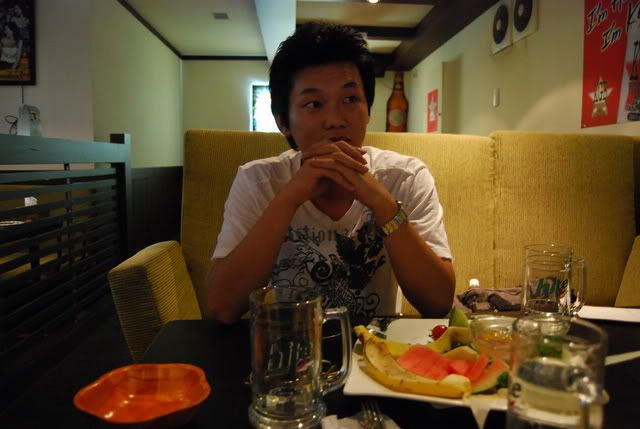 I was good friends with this guy, Young, when I first arrived in Korea. He, Min and I hung out a lot, but he went away for work. Well surprise surprise, he got an engineering job at Samsung company in Suwon, and called me up to go for a drink. Since when do I have "old" friends in Korea? I've been here for awhile now.
Drink house food- A platter of fruit for 10USD. Beer and watermelon anyone? Help yourself.