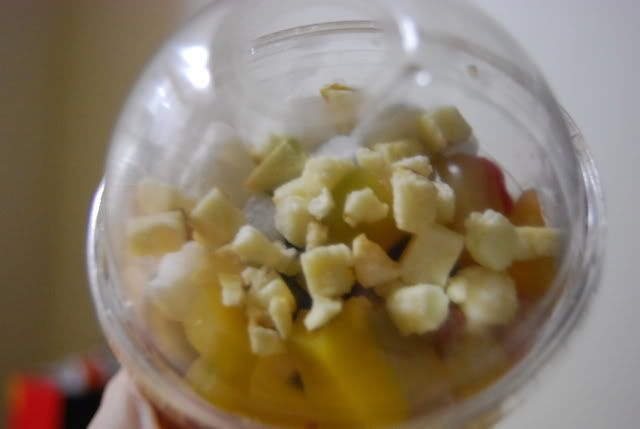 Hello everyone!
I cannot believe September is on the horizon. I figured I'd give the icy red bean desert, Pat Bing Su, one last try. It was 2USD at the "Asian McDonalds" (Lotteria.) I have to admit, it was pretty good - that mixture of chewy rice cakes, fruit cocktail, red beans and sweet slush.
This is just a note to say I haven't written much because I can't talk about what's demanding my attention lately. It's a a professional secret.
Also, my e-mail is backed up like crazy. I know for a fact that I have unanswered Stranger in Suwon e-mails, or I've forgotten to post links to your blogs. Could you do me a favor and resend your inquiries if I didn't reply to you? It's not you, it's me, as they say.
Thanks,
Eva.