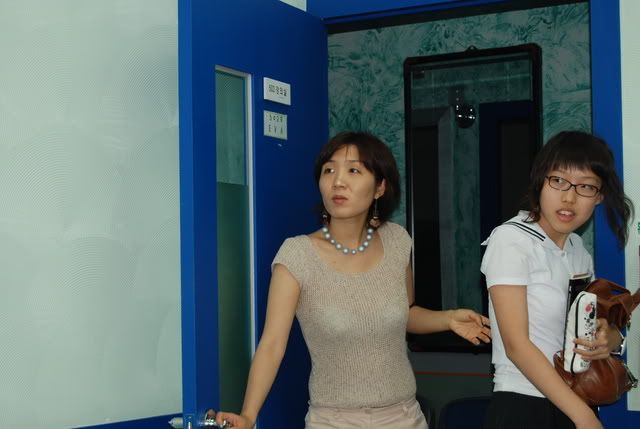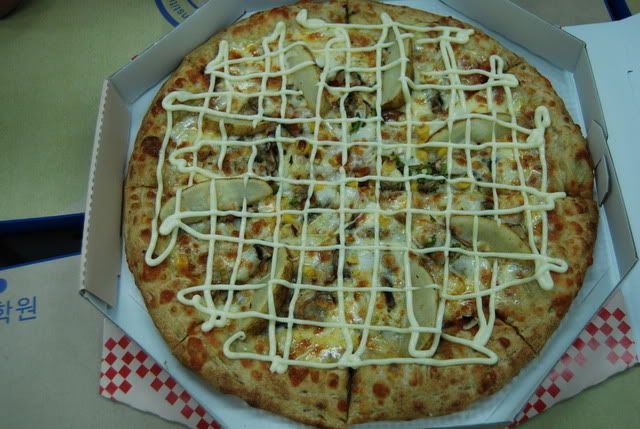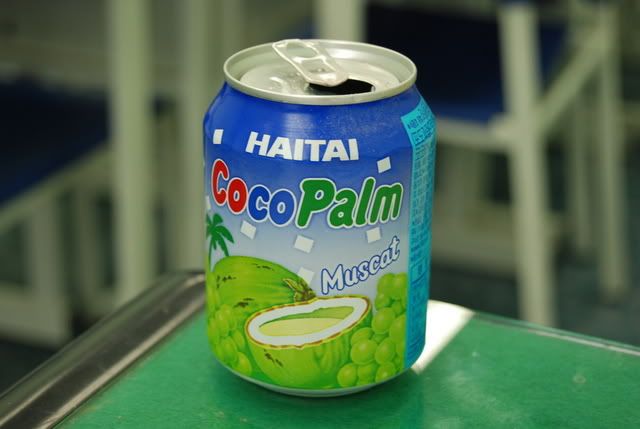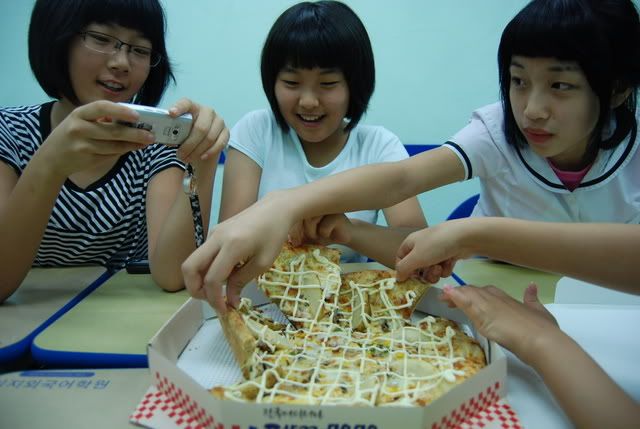 The no fail pizza in America is pepperoni. But in Korea? It's potato (or sweet potato) pizza, often drizzled with mayo. Today was the last day of classes for the 3 month term. I asked my students how they wanted to celebrate. "Pizza please, teacher! Please!" Ok. "Assah!"
They drank Coca-Cola and I had Coco-Palm, which I highly recommend. It's white grape juice with chewy squares of grape in it: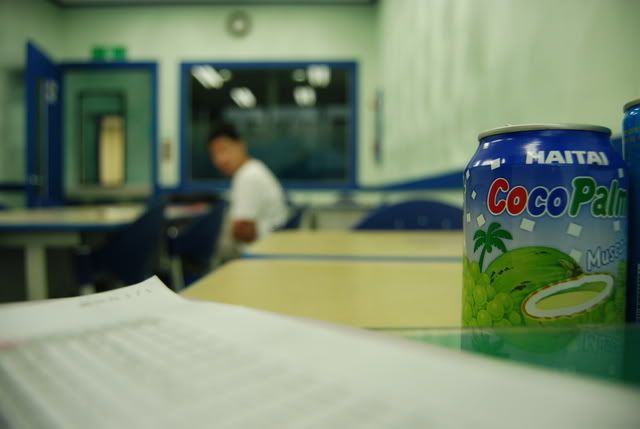 "Teacher, gimme some of that CocoPalm." No, it's too yummy to share.
Talk of sharing, this girl stared at herself in the mirror throughout class. Then she asked if she could go to the bathroom, and after 15 minutes I found herself investigating new pimples in the mirror.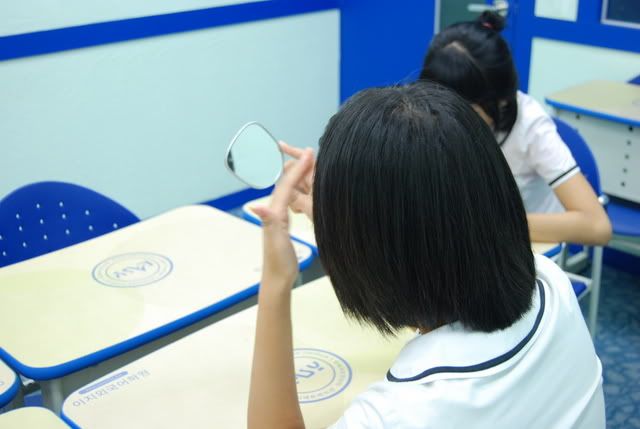 I did something I shouldn't have. She's a rebellious student, but she's experiencing major self conciousness. I had foundation in my purse that I never use, because it's an Asian brand and the color is all wrong for my skin.
Middle and highschool students in Korea aren't allowed to wear makeup. I suggested she see a dermatologist, remembering days in grade 9 I cried, before school, because I had a massive red planet on my cheek. I could empathize so I gave her the makeup, but I hope she isn't sent to the principal's office because of it. And I hope it doesn't turn into a bad habit.
You should have seen the look in her eyes, like I had handed her a pack of cigarettes. She quickly slid it into her backpack, grinning from ear to ear. Oh oh. Am I a bad teacher?